EL-P/DIZZEE RASCAL "NO CHIEFS ALLOWED TOUR"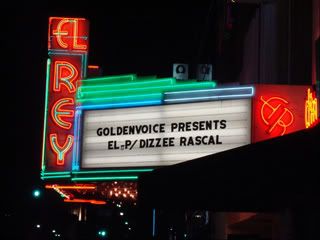 Def Jux was in full effect last night at The El Rey in Los Angeles, capping off the last day of the No Chiefs Allowed Tour. EL-P and Dizzee Rascal were there to represent along with Project Blowed's own, Busdriver.
Busdriver rocked a snazzy set of eclectic joints, as always! I didn't really feel like he belonged on the tour but I guess we all have a duty to support our independent artists, right? I just find it a little ironic to have an artist, who bashes on gangster stereotypes, open up for one of the U.K.'s grimiest! Anyways, it was obvious who everybody came out to see.
EL-Producto, the evil genius behind Def Jux, still remains a true pioneer of independent music after all these years. He performed a rather classic set, ranging from Fantastic Damage to ISWYD. All the songs you wanted to hear, he did, but this time there was something different. Maybe it was because it was the last night of the tour but you could sense a sigh of relief coming out of EL-P. I noticed a lot of genuine smiles, a rarity from someone who lives in paranoia of the world's secret evil doings. It only made for a great time and probably my favorite EL-P performance thus far. Adding in on the fun were cameos from Murs, and Tunde Adebimpe of the Brooklyn-based TV on the Radio.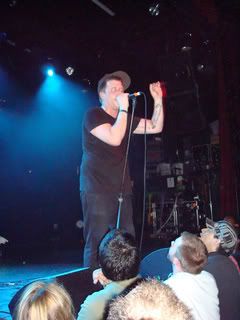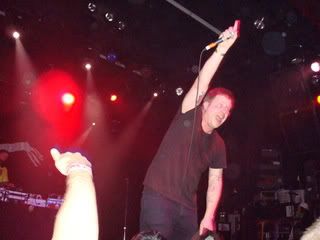 Since recently signing Chin Chin and the U.K.'s own Dizzee Rascal, the face of Def Jux has been slightly altered. Talk about making moves, EL-P is making trips across the globe! Chin Chin is a jazzy funk five-tet, who also hails from Brooklyn and has recently released a new album.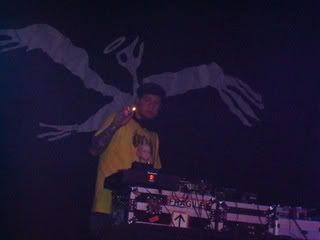 (Watch out EL-P! Murray's out for revenge)
As for Dizzee, I feel as though the U.S. has welcomed the renowned grime emcee with open arms. This was the first time for me being able to catch him perform live and I can honestly admit that I had him truly misjudged. This guy definitely gets the crowd jumping and most of his tracks are straight bangers! At one point, the crowd got so hyped they broke out into a mosh pit. Makes me wonder how the show in San Francisco went.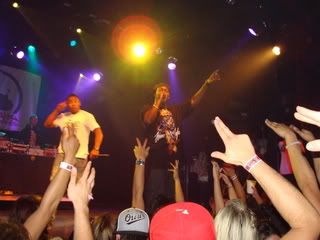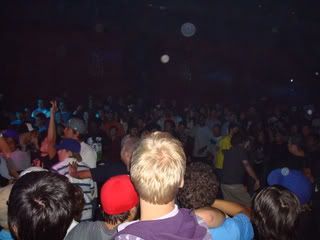 (Mosh Pit!! Can you find Mr.Dibbs??)
Dizzee Rascal brings a drum and bass vibe mixed with straight gangster rap. He'll use every opportunity he gets to remind you that he's from the ghetto! Although, it might be the things you're already used to hearing, Dizzee does it with so much energy and character that it becomes refreshing. "Where's Da G's?" was probably one of the rawest things I've witnessed in awhile. I can now see what EL-P sees in Dizzee and that's mad potential!
All Comments require admin approval.